Asphalt 8
Airborne is an awesome arcade racing game. It's one of the most popular racing game which is available in Android, iOS & Windows Phone.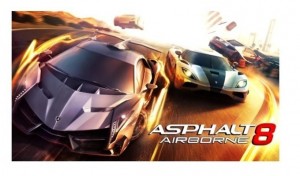 Speciality:
1. Awesome Graphical Interface
2. High Quality Graphics
3. 56 New High Performance Car
4. Realistic Audio Immersion
5. New Wonderful Locations
Additional Information:
Average Rating: 4.5
Category: Racing
Publisher: Gameloft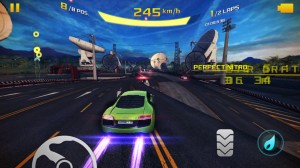 Airborne is one of the super popular arcade racing game for smartphone platforms. Availability in most of the popular Operating systems like iOS, Android and Windows Phone and Windows has made it most popular. It's a great creation of Gameloft which is a great game making company. It has high definition graphical interface and awesome realistic audio immersion. Its performance is fairly well in all platforms. Smooth performance, awesome gaming control, unique features are really the reasons of its top popularity.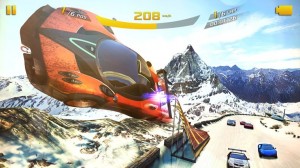 Airborne has awesome and new elements which help you to get an awesome racing experience. It has 56 new luxurious and high performance cars included Ferrari FXX, Lamborghini Veneno, Bugatti Veyron and Pagani Zonda R etc. First time I mean in the beginning you can't play with powerful and high performance cars. You need play game and earn money. Slowly, you will get enough credit to unlock your expected cars. By this way you can unlock the best car. You can use turbo to boost your speed for a certain period. Even you can jump. Asphalt 8: Airborne's jumping is really a great experience. It's just awesome. Many gamers target to jump more than win the game. Yes obviously Asphalt 8: Airborne has a lot of fun. So don't be late download this game on your smartphone, tab or windows 8/ 8.1 PC.
Disclaimer: The content of the above mobile app review are the opinions of the reviewers and is intended for informational, educational and discussion purposes only, and should not be used, interpret or relied upon as any form of recommendations. We does not endorse or accredit the mobile app. We make no representations or warranties with respect to the app for the company owned the app and the app developer developed the app.