Star Cruises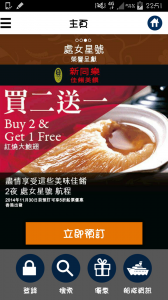 Being in a luxury cruise is just about the best way to spend some high quality vacation days. Of course, in going about securing a reservation or just plainly keeping tabs on a specific cruise, it can get difficult. This is particularly what mobile apps such as the Star Cruises App is invented for. With such an app, getting in touch with a certain Star Cruise has never been easier. It has been designed to make the Star Cruises experience memorable and all the more convenient.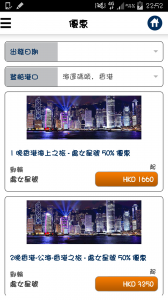 The good thing about the Star Cruises app is that it somehow makes the booking part of the cruising experience very easy and very conveniently fast. One thing that the user will notice the moment the app is running is the ease and speed that it can process commands and just how much it is a breeze to go through. The interface is very user-friendly and, without a doubt, it can be used and operated by just about anyone who can use a phone or a tablet. One other thing that can be noticed is that though the interface is very simple and straightforward, it is still very stylish and never dull. Another great thing about this app is that it can be adapted for those who are not natural English speakers. It even has an enabled simplified Chinese content. Also, the user will have a lot of choices to avail of offers and promos as the app would be updated when discounts and promos are offered. Also, it is a very good place to look for other offers from other products as it now has enabled promotions for non-cruise products.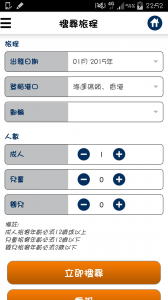 But despite the Star Cruises App being a very great app for cruise enthusiasts and vacation-goers, it is not perfect. For one thing, it cannot be downloaded and installed by just about any kind of version of Android. It has to be a 4.03 version of the Android OS or above. Another little annoyance that could be gotten from this App is that the offers and bookings that it provides are exclusively for Star Cruises ships. Though this is understandable because this is an exclusive app from Star Cruises, there are some who would still appreciate being able to compare and contrast it with other cruises.
All in all, the Star Cruises App is just about everything that someone planning to be or is in a Star Cruise, could really enjoy. It gives the user ease from the booking to the updates and keeping track of the activities all throughout the cruise. Though it is not without any flaws, this gem of an app is still very useful for users who really appreciate convenience.
Disclaimer: The content of the above mobile app review are the opinions of the reviewers and is intended for informational, educational and discussion purposes only, and should not be used, interpret or relied upon as any form of recommendations. We does not endorse or accredit the mobile app. We make no representations or warranties with respect to the app for the company owned the app and the app developer developed the app.