UC Browser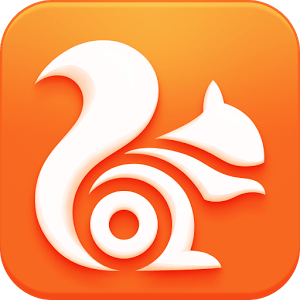 Special Features:
Fastest Facebook Browsing
Faster Browsing
Night Mode
Smart Downloader
Private Browsing
Cloud Sync
Custom Themes
So many Add-ons
Additional Information:
Average Rating: 4.7
Category: Tools & Productivity
Publisher: UCWeb Inc.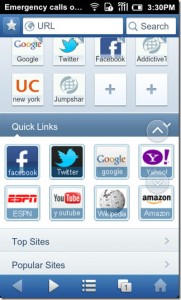 UC Browser is a great web browser for faster browsing experience. Many effective features make this browser most user suitable and lead to the top. Over 300 Million users' first choice is UC Browser. So why you are late? Choose UC Smart Web Browser for your smartphone and achieve a great experience.
However, let's see which features UC browser lead at the top. First of all I have to talk about its user suitable interface. This browser is so easy to use. FB Faster Add-on gives you a great experience of Facebook browsing with maximum speed. Else you can compare it with other mobile browsers and get the result that UC Browser is the best. Another exclusive feature is smart downloading. You can easily download any files with faster speed by UC Browser's smart downloader.
Else UC browser has so many add-ons with good reputation. These will help you with many tasks. Incognito browsing is a great feature. You can browse privately to protect the privacy by Incognito browsing. Else you will be able to change the theme of browser. Night Mood is another good feature. When users are in the dark, then you should use this feature to protect your eyes. When you reach the end of the current page, auto page will load next page automatically. It gives you an awesome reading experience. You can sync the bookmarks and tabs between multiple devices by Cloud sync feature.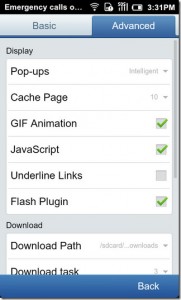 UC mobile browser is available in all popular platform. So don't worry. Its availability is not a problem. Else it has 4.7 average rating out of 5. It proves it has established a good position in all platforms.
You can easily get it from your app store of Android, iOS and Windows Store.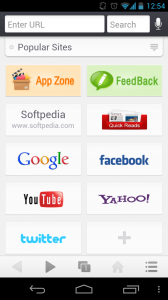 Disclaimer: The content of the above mobile app review are the opinions of the reviewers and is intended for informational, educational and discussion purposes only, and should not be used, interpret or relied upon as any form of recommendations. We does not endorse or accredit the mobile app. We make no representations or warranties with respect to the app for the company owned the app and the app developer developed the app.