The Sims
Requirements:
Good Internet Connections
Updated OS for Smooth Performance.
1 GB or Higher Ram for better performance.
iOS, Android and Windows Phone 8.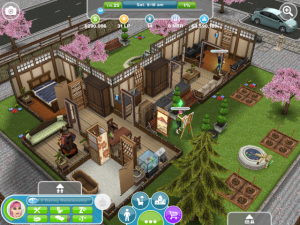 Review:
The Sims FreePlay has a lots of fun and adventures. The Sims Freeplay was released worldwide on 15 December, 2011 for iOS, 15 February, 2012 for Android and 14 September, 2013 for Windows Phone 8 by Electronic arts.
This game is very easy to play and you will be surprised how easy this game is. This is a touch screen suitable game. So you can play this game by touching the phone easily. If we see the game screen, we will discover great visual effects. This game looks bright and inviting. But tiny virtual word can be a trouble for player. But it's okay. You will adjust yourself with these tiny words slowly. But graphics and animations are exactly what you expect.
The controls are very good. This game is also available for PC. But smartphone is perfect to play this game as its touch screen suitable. Its sound quality is awesome. And the story line of the game is as it was and it will be. You can have many funs and adventures, get wife and family.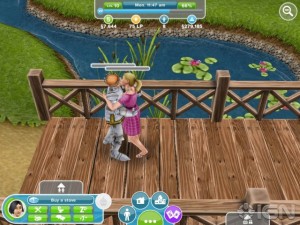 The Sims is a life simulator. Player are able to control everything of Sims, such as command theme to go to work, build their house, use bathroom etc. So it can be said what you want you can command the Sims, they will do that.
This is a fully free game and player can go through. But very little is locked though it can be unlocked with a tight leash. If you want, you can get many items by purchasing.
This is such a game, which can make you addicted. Player will not care the time while playing this game if you get fun from this game.
Anyway, there is nothing new in this Game. But it's perfect for smartphone or tab. You can gain a great experience by playing with the Sims. In all popular platform, this game is available. You can easily download this game from Google Play Store, Windows Store and iTunes.
Disclaimer: The content of the above mobile app review are the opinions of the reviewers and is intended for informational, educational and discussion purposes only, and should not be used, interpret or relied upon as any form of recommendations. We does not endorse or accredit the mobile app. We make no representations or warranties with respect to the app for the company owned the app and the app developer developed the app.