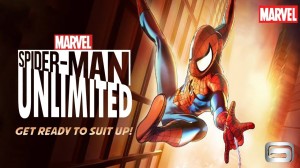 Additional Information:
Category: Action
Publisher: Gameloft
Price: Free
Specialty:
1. 1st Free Spider-Man Game
2. Play Story Mode With 5 Bosses
3. First Narrative Runner
4. Amazing Art Style
5. Consistence Release Of New Spider Men & Women
6. Super Smooth Graphical Animation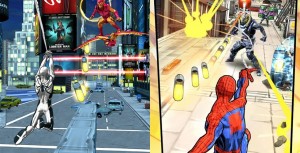 Spider-Man Unlimited is the first mobile game which is free Spiderman game. This game is developed and published by Gameloft. It's available in all popular platforms like Android, Windows Phone and iOS. So availability definitely have a contribution for its popularity.
Actually this game is great for Spider-Man lovers. Player will get a lot of fun by playing this game. In fact it barrows some of awesome elements from Puzzles & Dragons which give you a lot of fun and adventure.
Though normally runner games don't have story but Spider-Man Unlimited has story. It has a story based on New York City. Some villains want to vanish Spider-Man from the universe. Spider-Man saves himself as well as New York City.
Another special feature of this game is Issues. Spider-Man Unlimited has issues instead of levels. These issues are based on different tasks. Every issues has single villain. So you have to face different and new villains each time you completed a single issue. Every issues has 25 missions.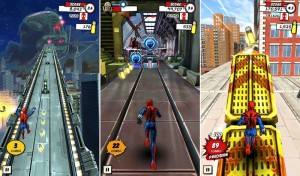 It has already been mentioned that Spider-Man unlimited is the first free Spiderman game. It's also the first game which has so many spiders. You will get a lot of recreation for Spiderman comics. These are written by an experienced Spider-Man Comic writer. Can you believe it that you are getting comics in a running arcade game?
Super smooth graphic animation and awesome artistic interfaces can easily win your mind.
You just need to run and collect points. While you are running you have to pass
You can play in story mood, event mood and challenge your friends by scoring higher.
So guys don't be late. It's a free game. Check it out now. Enjoy!
Disclaimer: The content of the above mobile app review are the opinions of the reviewers and is intended for informational, educational and discussion purposes only, and should not be used, interpret or relied upon as any form of recommendations. We does not endorse or accredit the mobile app. We make no representations or warranties with respect to the app for the company owned the app and the app developer developed the app.