Apple is making some cool apps for Apple Watch, like Passbook, Siri and Smart Reply. But, like the iPhone, the gadget's fate will be determined by the extent to which it's embraced by hot, third-party developers.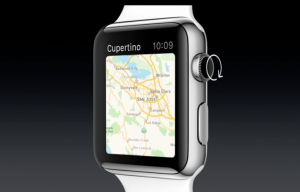 In that regard, Apple Watch is off to a good start. Apple plan to release apps in time for the device's spring 2015 launch is solid.
Apple Watch can tell the difference between a light "tap" and a harder "force touch," CEO Tim Cook said that "it also features a "digital crown," a dial on its side that works like the iPhone and iPad's home button.
If you interest about 10 really useful apps of Apple WATCH, please go to the following link.
http://www.ibtimes.com/apple-watch-features-10-really-useful-apps-worth-waiting-1687368