GPS Thermometer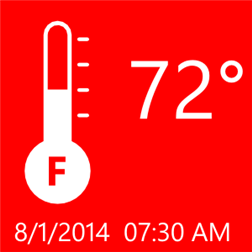 Features:
Most accurate temperature
Very Fast location identification as well as temperature display
Easy and nice user interface
Analogue and digital display
Humidity in digital display mode
Display in Celsius and Fahrenheit
"GPS Thermometer" is popular among the smartphone users. GPS Thermometer is such an app which gives you accurate information of temperature through GPS. Internet Connectivity is required to use.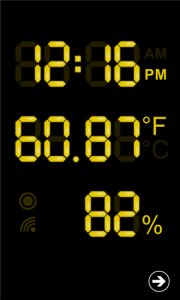 GPS Thermometer works on location and give the user the temperature information. Through this app user can easily know the room & outside temperature. It uses many data sources and combines them to give you the accurate temperature information.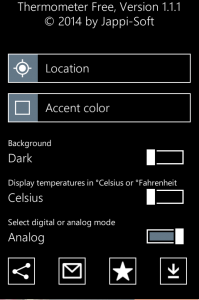 On home screen of this app the user will see an analogue display of a thermometer with the exact temperature information. You will see an next symbol. Tap on that. You will see a screen with some features such as location, Celsius to Fahrenheit, digital or analogue mode etc. You can easily change the temperature unite Celsius to Fahrenheit or Fahrenheit to Celsius, also can change the display mode. In digital display mode you will see time, temperature and humidity information. Tap on the location button to know the accurate location.
After all GPS Thermometer is very highly useful & effective Temperature thermometer app. You can find this app on App stores & Play Store.
Disclaimer: The content of the above mobile app review are the opinions of the reviewers and is intended for informational, educational and discussion purposes only, and should not be used, interpret or relied upon as any form of recommendations. We does not endorse or accredit the mobile app. We make no representations or warranties with respect to the app for the company owned the app and the app developer developed the app.